UNANIMOUS VOTE BY MARIST MEDIA STUDENTS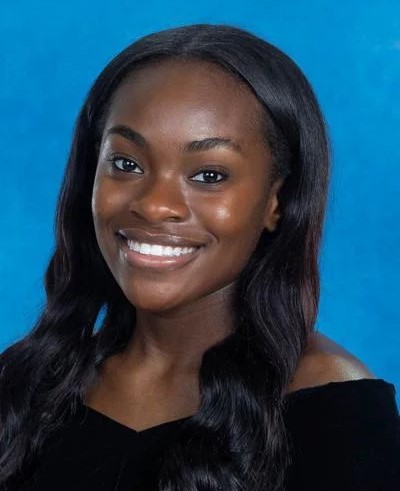 Helen Wamey was unanimously nominated by Marist Media students to posthumously represent Marists with the 2022 declaration of rights of children, commencing with "The Children's Manifesto".
………………………………………
Helen Wamey, a beloved Marist School student, died on September 29, 2021, and went to be with the Lord after a brief illness.
Helen was a joyful, delightful young woman whose intelligence, empathy, and talent enriched the Marist community greatly. She was a hardworking student who was interested in biology and volunteered with the American Red Cross.
Helen became interested in medicine at a young age after her aunt was diagnosed with cancer, and she aspired to become a doctor and help others. She worked as a Blood Donor Ambassador for the American Red Cross, checking people in, providing support to blood donors, and training new volunteers.
Dance was one of Helen's most important and meaningful activities outside of the classroom. She started dancing at the age of four and performed and competed with FootNotes Dance and Acrobatics Studio in Roswell, Georgia, all year. Her passion for dance was also expressed as a cheerleader at Marist. Helen joined the cheerleading squad in 9th grade, her freshman year at Marist, and was a varsity cheerleader at the time of her death. She enjoyed watching football games as much as she enjoyed cheering on the team and encouraging the crowd. Mosaic, a student-led group committed to learning about, valuing, and celebrating each other's cultures and unique abilities, and a club that empowers female students to be their best selves.
She was a founding member of Marist's Black Student Alliance, where she worked to create a sense of community and belonging for Black students at Marist.
She also actively participated in Campus Ministry's student-led retreats.
Marist School Principal Mr. Kevin Mullally said, "We are heartbroken over the passing of Helen, an extraordinary person and cherished member of our school community. We are grateful for the blessing of her life and will remember and honor her as we support one another in this time of sorrow."
………………………………………………………………………………………………………………………..
The Gen3M community continue to recite "The Children's Manifesto" in celebration of Helen's life and legacy and too, for those children who will continue to be wanted and remembered. 
24th of May 2022, Robb Elementary School, Uvalde, Texas. Gun violence claimed another victims to the second home of our children. We are here to offer the CHILDREN'S MANIFESTO to the victims of this tragic and senseless event.
For the heroes who sacrificed their lives to protect the children, for the bereaved families, for the children, and for the lawmakers which should act against GUN VIOLENCE.
We recite the CHILDREN'S MANIFESTO  for you.
The heroes Irma Garcia and Eva Mireles, the children, Makenna Lee Elrod, Layla Salazar, Maranda Mathis, Nevaeh Bravo, Jose Manuel Flores Jr., Xavier Lopez, Tess Marie Mata, Rojelio Torres, Eliana "Ellie" Amyah Garcia, Eliahana A. Torres, Annabell Guadalupe Rodriguez, Jackie Cazares, Uziyah Garcia, Jayce Carmelo Luevanos, Maite Yuleana Rodriguez, Jailah Nicole Silguero, Amerie Jo Garza, Alexandria "Lexi" Aniyah Rubio, Alithia Ramirez.
AUSTRALIA CELEBRATES 150 YEARS OF MARISTS EDUCATION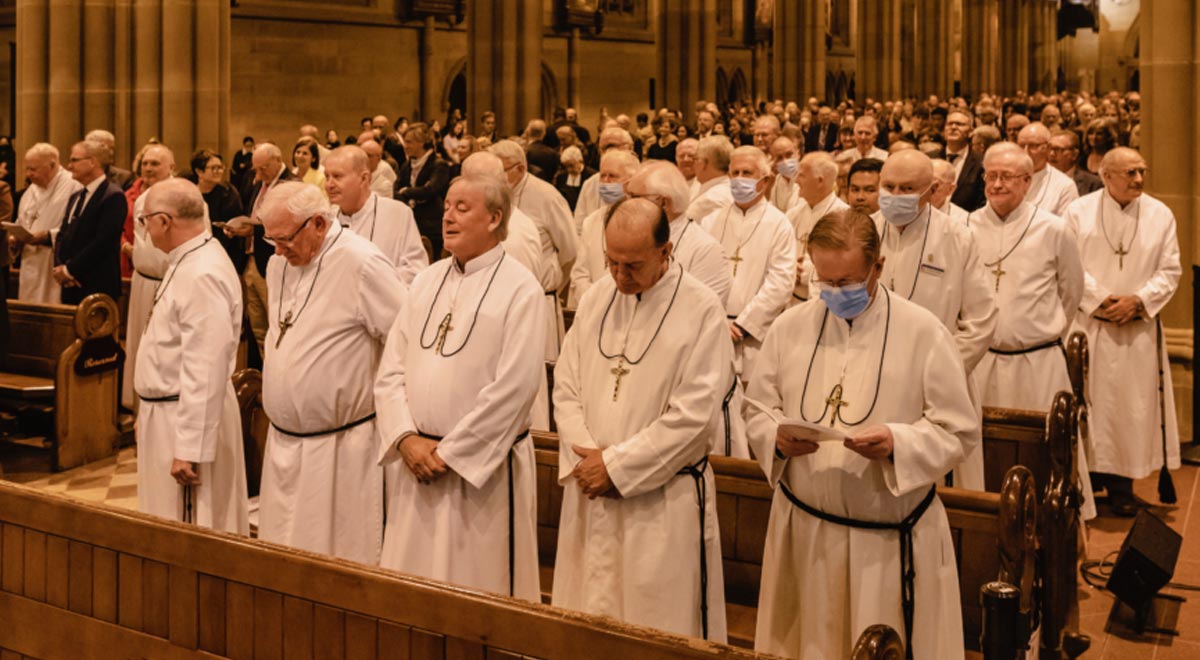 Marists of Champagnat in Australia commemorated their 150th Anniversary of Marist education on April 8 with a solemn Mass at St Mary's Cathedral, Sydney. Marist Brothers, Marist teachers, Marist parents, current and past Marist students, Marist support staff, singers, musicians, ushers, altar servers, Marist Old Boy priests and bishops all led parts of the beautiful eucharistic celebration to visibly give thanks to God and the Good Mother Mary who has blest the Marist mission to education in Australia. The Archbishop of Sydney, Anthony Fisher, was the main celebrant. Melbourne Archbishop, Peter Comensoli, travelled from Victoria to concelebrate. Mark Edwards OMI, Bishop of Wagga Wagga, who is a member of the Marist Formation Committee, was also a concelebrant. So too were Bishop Vincent Long and Bishop Terry Brady.
Br. Peter Carroll, provincial, in his speech at the conclusion of the mass thanked to the Archbishop of Sydney to assist in developing schools for young Australian people, to the brothers to carry the missions, to the diocese to develop catholic education, to the parents who trust their children to the Marist and their support, to the students, to the teachers, to the staff, to the colleagues, woman and men who collaborate and lead the Marist education and to many others who help and support mission in Australia.
Br. Peter also recalled that "the first Marist Brothers group arrived in Australia in 1872 with very few resources yet through faith and patience, perseverance and collaboration, imagination and energy with the blessings of God and the ever-guiding presence of Mary, Our Good Mother we have created something that will outlast us and that act of creating will continue after us" (read here the Br. Peter's word).
"Congratulations to all the Marist family in this wonderful occasion. You have done so much good for many young in this land for 150 years. God bless you all!" said Archbishop Fischer, and finished the mass with the Latin, 'Ad Multos Annos'.
At the end of the Mass all the Marist enjoyed a meal together at the St Mary's Cathedral College Hall.
The sesquicentenary mass was streamed in real time so that everyone could participate.
Source: champagnat.org
Solemn Mass for the 150th Anniversary of Marist Schools in Australia
FAREWELL OLD FRIEND
APRIL 21, 2022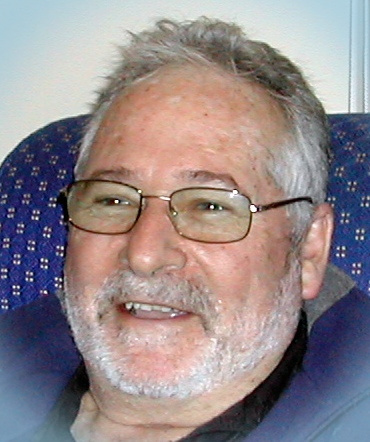 FR. JOHN DAVID WORTHINGTON
DECEMBER 29, 1947 – APRIL 1, 2022
John David Worthington was born at Murwillumbah on Dec 29, 1947, second of two girls and four boys. His primary schooling was with the Presentation Sisters at Mt. St. Patrick's the school followed by secondary education at the Marist Brothers High School, Darlinghurst, where he lived with a great aunt and two great uncles.
John joined the Marists at Toongabbie after the Leaving Certificate in 1965 and was professed in Armidale in 1967 in a group of eight. After two more philosophy years, he was in the first group to do university studies at Macquarie and graduated BA in 1972. He spent 1973 at the Marist seminary at Greenmeadows, New Zealand, where he was ordained deacon.
In May 1974, John was ordained to the priesthood and began teaching at Marist College, Burnie, Tas. In 1978 he spent a year in Belmont parish Perth to complete a Dip Ed after which he taught at St. Paul's College, Bellambi, NSW, in 1979 and 1980 before commencing seven years at St. John's Woodlawn as Rector.
Enrollments over the period lifted to 429, all boarders. In 1988, Fr. John pursued Marist Studies in Rome and then a program of spiritual renewal at ISL in Chicago, concluding with a Master of Pastoral Studies at Loyola University. In 1990 and 1991 he taught at Marist colleges in Burnie, Tas, and Bellambi, NSW.
In 1992, Fr. John joined the Marist Mission District of Africa, based in Yaoundé, Cameroon, working with African Marist seminarians. He became superior to the formation community and worked in vocation ministry, English teaching, and radio and retreat work.
In 1998, he returned to Australia where he worked at St. Patrick's in Sydney before taking up parish work on the south side of Brisbane. In 2006 Fr. John enjoyed a period of renewal. On return from a family wedding in France and as he began a new appointment at The Gap parish, Brisbane, he suffered a life-threatening stroke from which he partially recovered but which was to affect his health in subsequent years.
Fr. John joined the Marist community at Herston, Brisbane, and engaged in pastoral work in the archdiocese for some years before retiring at Montbel, Hunters Hill, where his health continued to decline.
Some days after being admitted to Royal North Shore hospital with COVID-19 virus and his condition exacerbated by many health preconditions, Fr. John died peacefully on the morning of Apr 01, 2022.
TO OUR DEARLY DEPARTED FRIEND, MAY YOU REST IN PEACE.
Express your love to Fr. John and write him a message here.
Source: maristfathers.org.au
Father John David Worthington Memorial Mass